"Sacred Rage" painting selected for "Her Art/Their Art" exhibition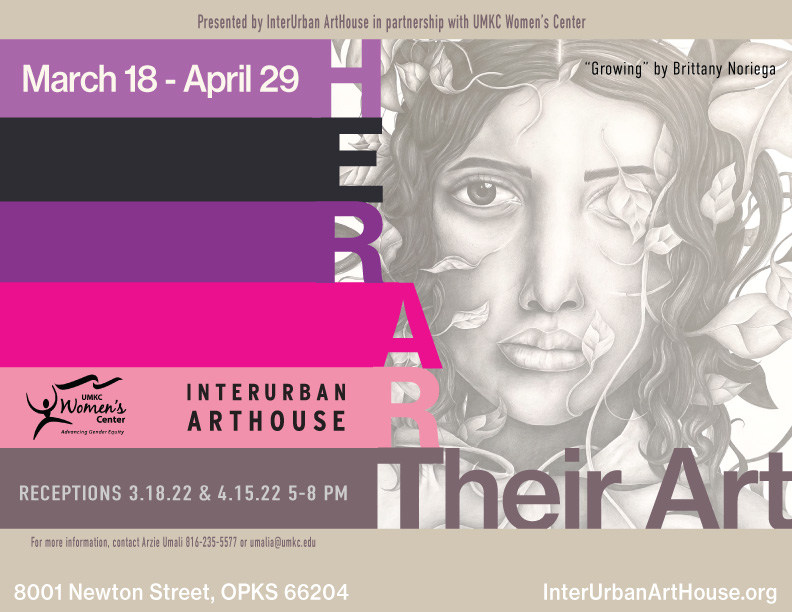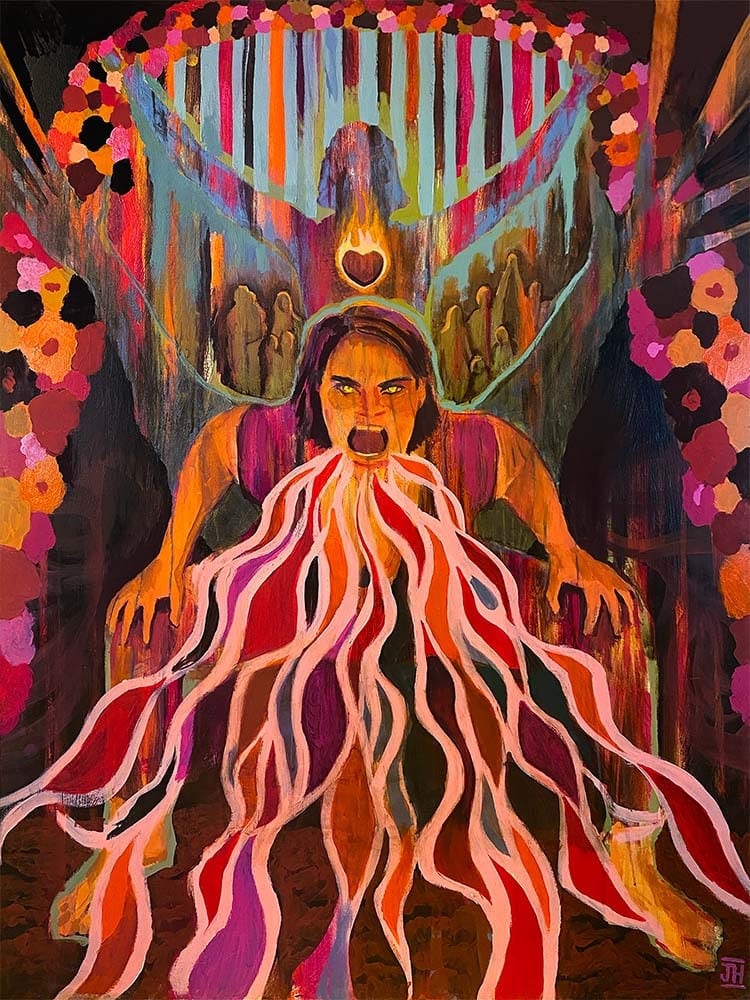 Sacred Rage, a new painting by Jenny Hahn, has been selected as part of the juried exhibition "Her Art/Their Art". Taking place during Women's History month, this show illustrates and celebrate the unique experiences and challenges female-identifying and non-binary artists face in America, as they bring together family, careers, activism, and artistic fulfillment. Opening reception is Friday March 18th from 5-8 pm at Interurban Arthouse, 8001 Newton St., Overland Park, KS. Show runs through April 29th.
From Jenny's artist statement: "This painting is about the fierceness that erupts from the depths of my body when I witness injustices and feel called to stand with those who are disempowered. I am learning how to harness my own inner rage and allow it to inform my words and actions, as awkward and messy as it might be. Sacred rage is a holy energy that fuels the fire of compassion in order to take necessary action and affect change in the world."

The original 36" x 48" painting was created with acrylic paints on wood (medium-density fiberboard) and is finished with a protective varnish and framed in a deep-profile black solid wood floater frame. It is available for purchase, and a portion of the sale will be donated to the ACLU to support those fighting for equality and justice.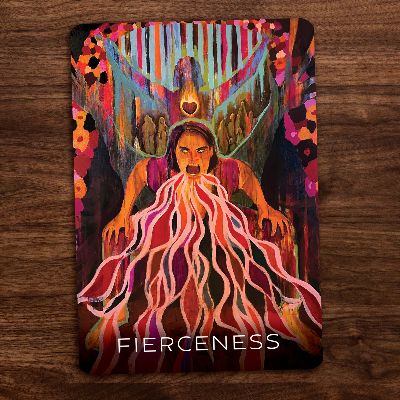 The Sacred Rage painting also appears on the "Fierceness" card in Jenny's brand new Wisdom of the Divine Feminine Oracle for Heart-Centered Embodiment & Wholeness.