"Recovering Wholeness" workshop serves women escaping domestic violence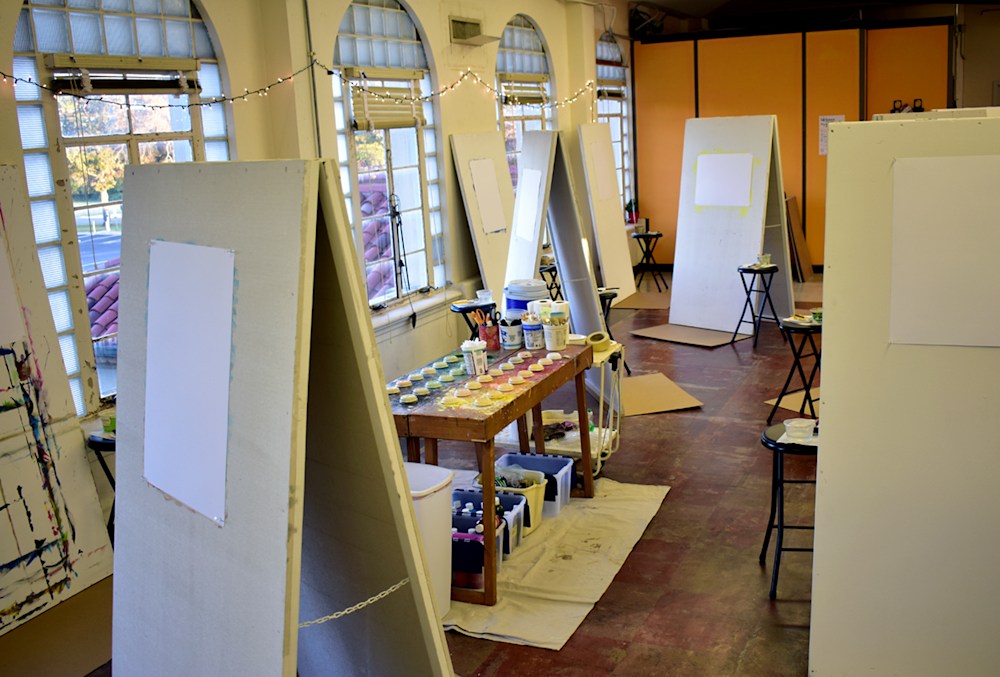 October is domestic violence awareness month. On Oct 26, 2019, artist Jenny Hahn offered a free-of-charge, one-day process painting retreat to women from across the Kansas City metro who are working to escape domestic violence in their lives. The event "Recovering Wholeness: A process painting retreat" took place in an art space on the Unity Village campus (located near Lee's Summit, MO) in collaboration with the Unity Arts Ministry, whose stated mission is to integrate spiritual enrichment with creative expression. This retreat was funded in part by an Inspiration Grant from ArtsKC.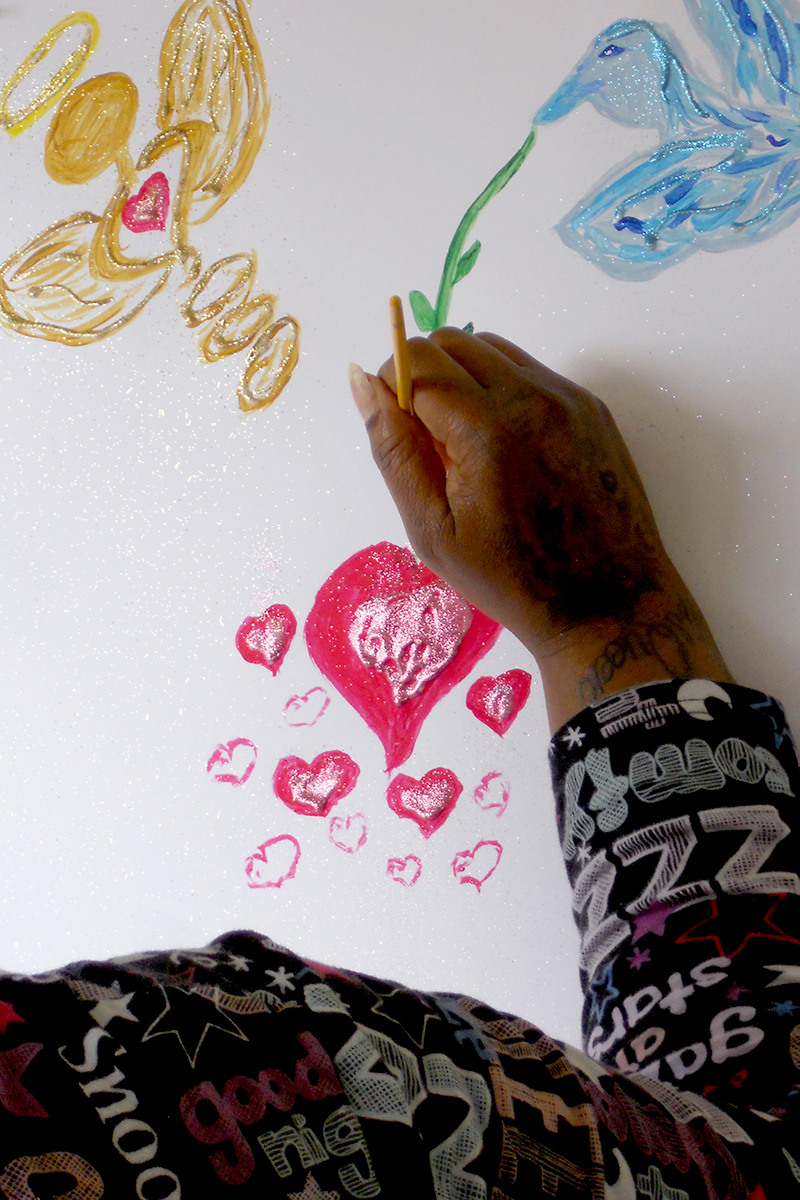 The retreat introduced each woman to basic art materials (tempera paints in a spectrum of 24 pre-mixed colors, brushes and paper) and encouraging her own unique expression while keeping the focus on the process rather than on the finished product. Each participant left with a painting (or paintings) to serve as a reminder of her time spent listening to and expressing from her own heart, as well as a small journal that she can turn to for processing her thoughts. The intention was to create a safe container of time, space and materials for each woman to come home to her true self and find a greater sense of wholeness.
Some of the feedback from participants included:
"It was what I needed to open me up."

"Enlightened me to a new tool to use to deal with feelings and such."

"It was very relaxing, I felt free and without worry."

"Helped me unbottle anger and grief some."

"Today I learned to release and let go of my hurt and negative thoughts."

"Thank you, I needed this."
Process painting is a tool for mindfulness and self-discovery that assists individuals in tapping their inner creative wellspring for the purposes of healing and renewal. Learn more information about process painting at www.creativenectarstudio.com.