Introducing Wisdom of the Shadow Oracle for Self-Discovery, Soul Work & Transformation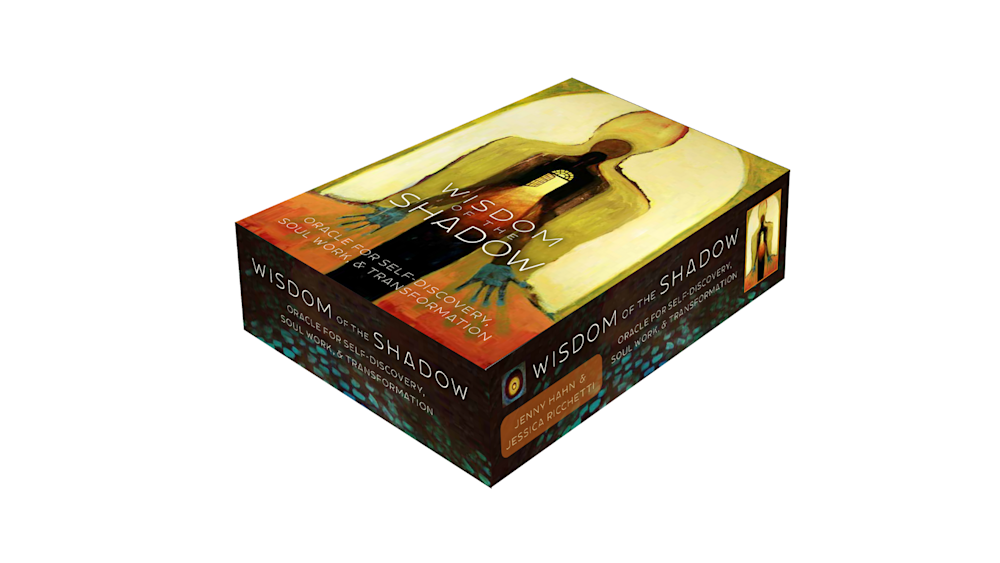 Wisdom of the Shadow: Oracle for Self-Discovery, Soul Work, and Transformation is a 44-card oracle deck and book set co-created by visionary artist Jenny Hahn and author/Priestess Jessica Ricchetti. This unique and glowingly-reviewed work has officially launched to retail and wholesale platforms, via the official website: wisdomoftheshadow.com.
The original paintings featured on every card in the deck are based on 20 years of personal soul work, and the accompanying book is authored with transmissions, contemplations and rituals to support deep self-reflection and transformation. The deck is a soulful tool to support others walking a path of shadow exploration, integrating wholeness, healing, self-mastery, embracing their uniqueness more deeply, or spiritual leadership.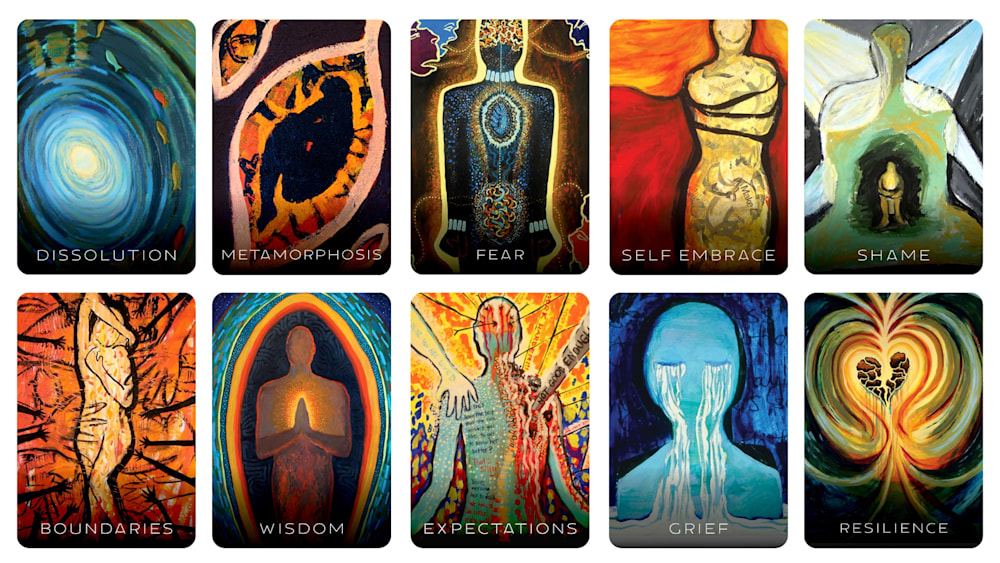 The deck was published by Intuitive Art & Alchemy, a women-owned business led by Visionary Artist Jenny Hahn of Kansas City, MO and Priestess, Energy Alchemist and Author Jessica Ricchetti of Asheville, NC. Jenny and Jessica originally met at a women's conference in Sedona, AZ. Within 24 hours of meeting, and not previously knowing anything about one another, they knew they were going to collaborate on an oracle deck project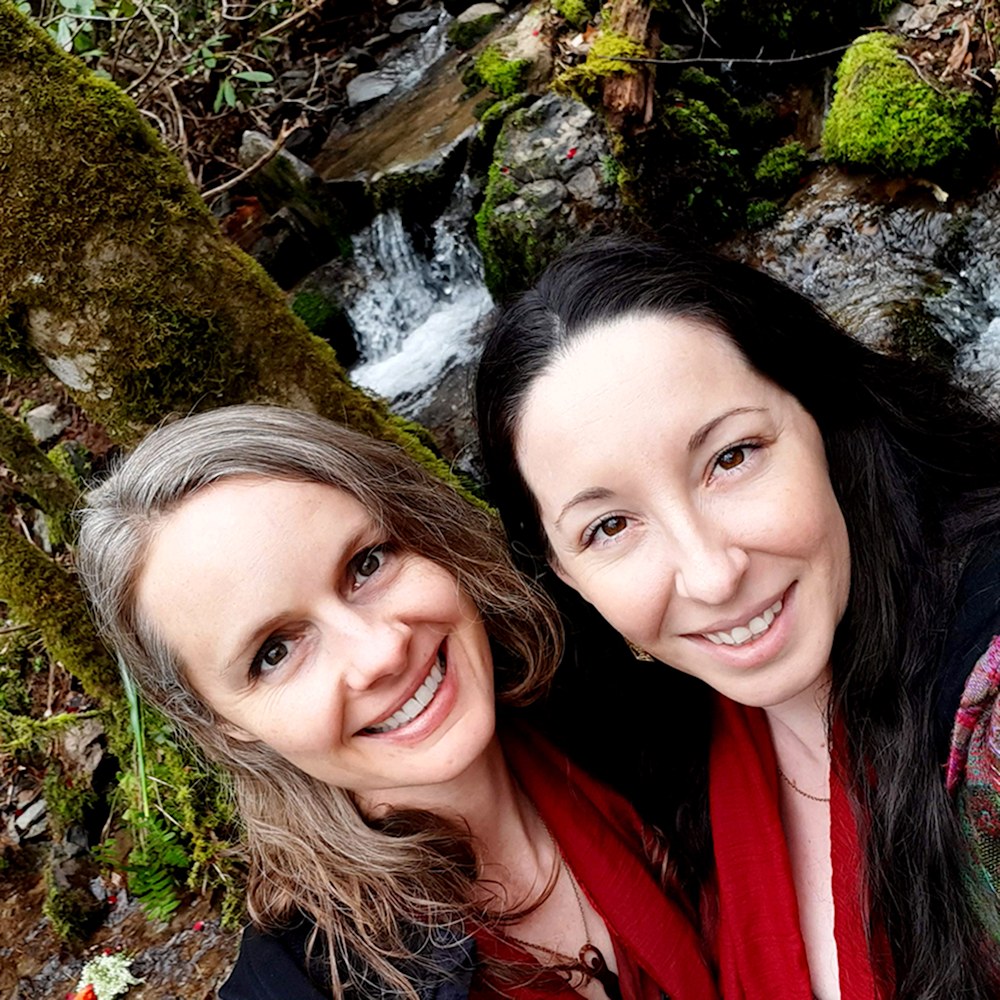 Jenny is an artist and workshop facilitator who captures the inward journey through bold expression and a vibrant palette. Her acrylic paintings and giclée prints are collected around the world and licensed for book covers, calendars and other inspirational products. Her process art workshops lead individuals from all walks of life in rediscovering their wholeness using painting as a tool for mindfulness, self-compassion, and soul-expression.
Jessica is a Priestess, Energy Alchemist, and Ritualist devoted to supporting women on a journey of embodying wholeness, rising in divine leadership, and sharing their unique magic with the world. Her soul-work combines an alchemical blend of energy medicine, sacred ceremony, soul journey, breathwork, shadow work, intuitive mentorship, & coaching to support women who are diving into deeper layers of their spiritual journey.
Initially funded by a Kickstarter campaign in the Fall of 2020 in which creators achieved double their original goal, the cards were released to the public in April of 2021.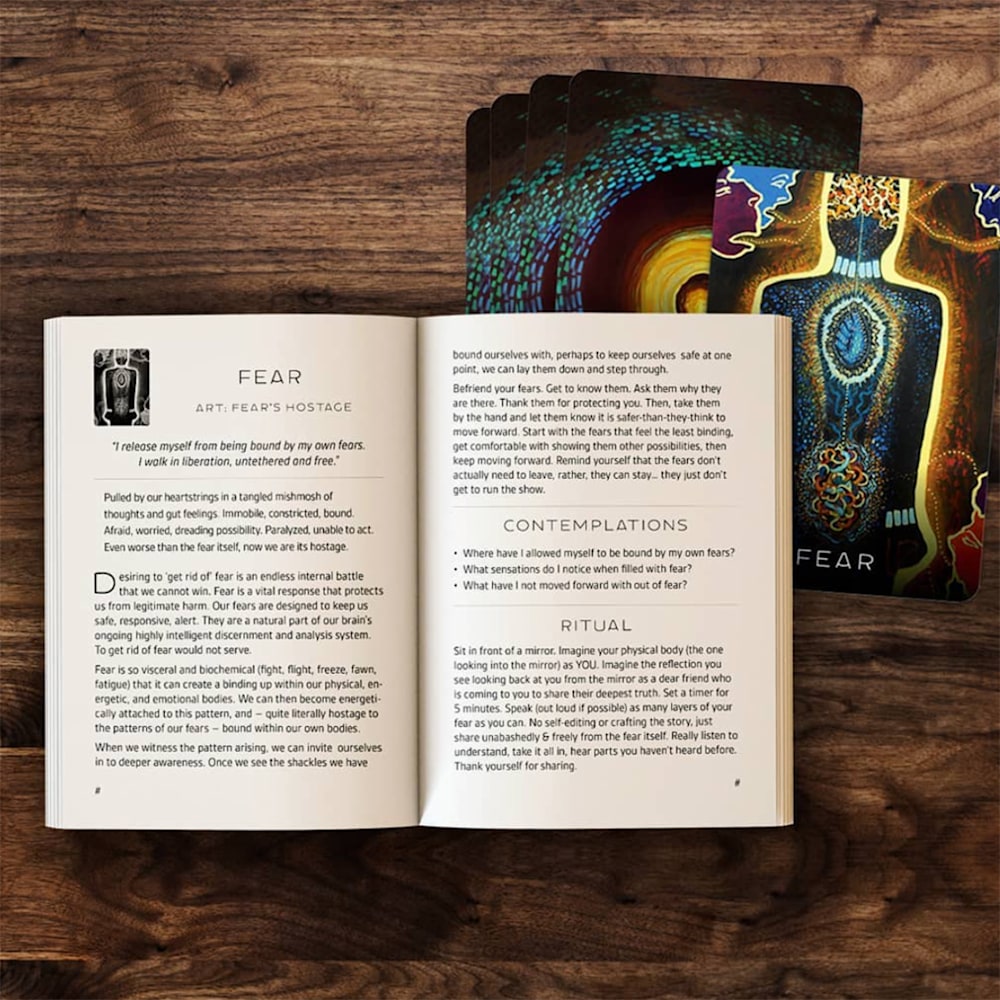 The Wisdom of the Shadow oracle deck is packaged in a high-quality rigid magnetic clam-shell closure box built with an inset to house the 3.5" X 5" cards, and a top lip that holds the 4.5" X 6.25" book. The cards are printed on 350 gsm artcard with a soft-touch luxe matte finish that feels good in the hand an offers high color clarity, with just enough shuffle glide without the cards sticking or falling off of one another. The deck features black metallic edging that shimmer when stacked. The cards, box, and book are all printed on FSC® certified paper that has been harvested in a responsible manner, and printed using plant-based inks.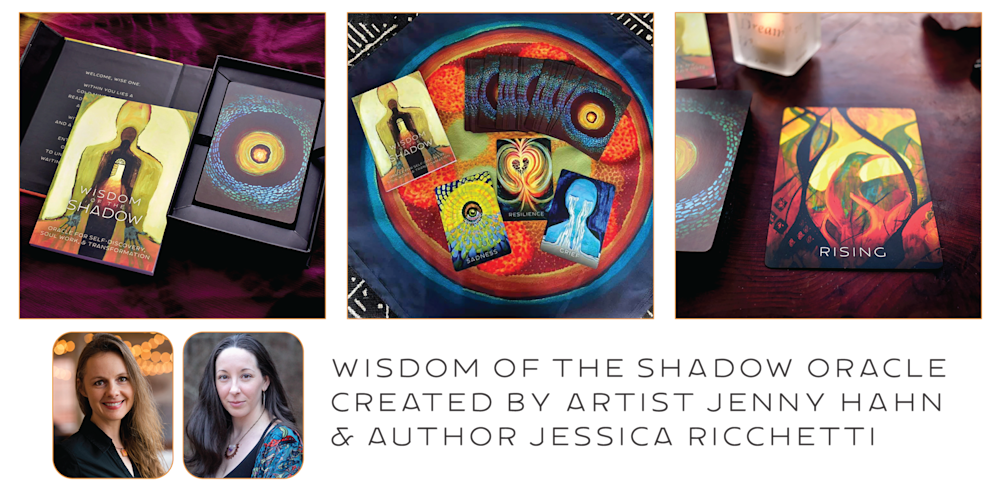 The cards are available at retail and wholesale rates through www.wisdomoftheshadow.com.