Creative Flow Home Practice online workshops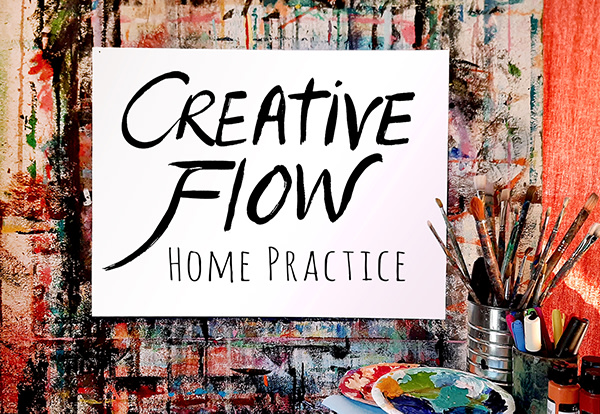 You are a creative being worthy of expression. In this virtual workshop offered from the comfort of your own home, artist and facilitator Jenny Hahn will guide you in tapping your inner creativity and expressing from your heart.
Discover the alchemy of painting/creating from the heart, free from judgment or comparison

Use mindfulness to meet each present-moment experience with compassion and curiosity

Integrate mind, body, and emotions with awareness and acceptance

Feel held in a supportive virtual community space

Receive one-on-one support and reflective questions to work through creative blocks and express freely from your own center
​
Workshop format: 2 hours
Introductions

Journaling prompt

Centering meditation

Time for creative expression

Closing/sharing circle
No previous art experience is necessary or expected
Art materials can vary based on what you have available at your home. They can be as elaborate as a set of paints or as simple as printer paper and a pen.
You will need a space where you can create uninterrupted. Set up to work either vertically using an easel or taping to the wall or a board, or horizontally using a table, desk, or even the floor ~ or both. Make sure that your area is near whatever device you'll be using to log in to the group with, whether it's a computer, laptop, tablet or phone.
The workshops take place online via Zoom video conferencing. You will need access to either a computer, a laptop, a tablet, or smart phone with a self-facing camera and mic (either built-in or external), and an internet connection.
Pre-registration required. The link to access the meeting will be emailed to you the day prior to the workshop.
Investment: $25
For upcoming class times, visit the schedule at Creative Nectar Studio >
(also find other virtual classes with Creative Nectar's Stephanie Gray)