Moonrise Gratitude
Nov 20, 2018
"May the gratitude in my heart kiss all the universe." —Hafiz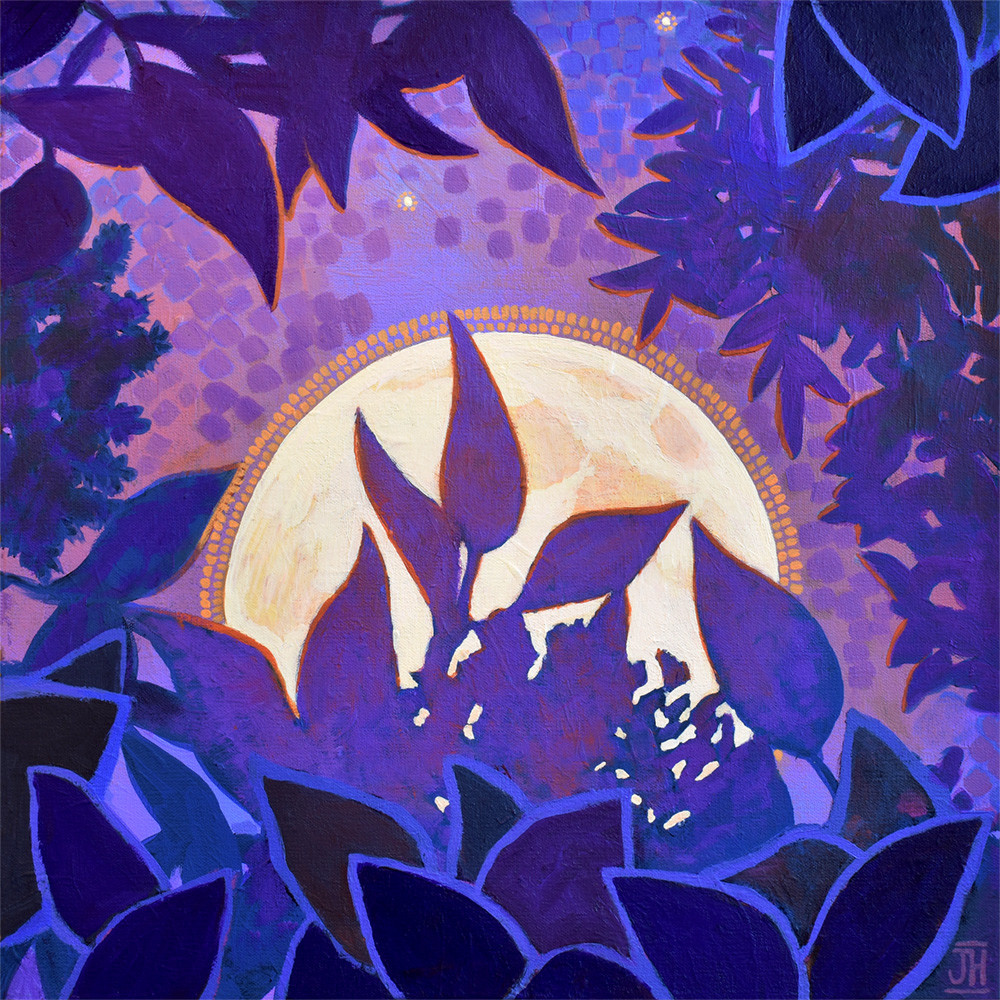 The coming week is a magical one ... This Thursday many of us will be celebrating Thanksgiving, and that same evening some might be lucky enough to witness the full moon rising (with it reaching its peak in fullness around midnight.) The coinciding of Thanksgiving and the full moon seems like a perfect match, because the sight of the full moon rising--especially when it's low on the horizon in glowing golden hues--is one that inspires wonder and brings gratitude to my heart. I've always been in love with the moon and all of her mystery.
I just recently completed this painting "Moonrise" as a commission. The moon is believed to represent feminine energy, cycles of life, renewal, and illumination. In this painting, a glowing celestial body rises with symmetry amidst trees and twilight hues of purple and fuchsia. The colors of dusk bring a softness and whimsy, with twinkling stars shining in the distance. My hope is that when you view this painting you feel an inner calm that evokes stillness. And perhaps a sense of wonder and acceptance of the unanswered mysteries in life.
Whatever your plans are for this week--whether you'll be with family, friends, or creating your own tradition, may you experience gratitude in your heart and beauty in all your surroundings.
PS: Keep an eye out for an announcement later this week about my biggest online art sale of the year! More news to come soon ...