Courageous Love
Feb 03, 2019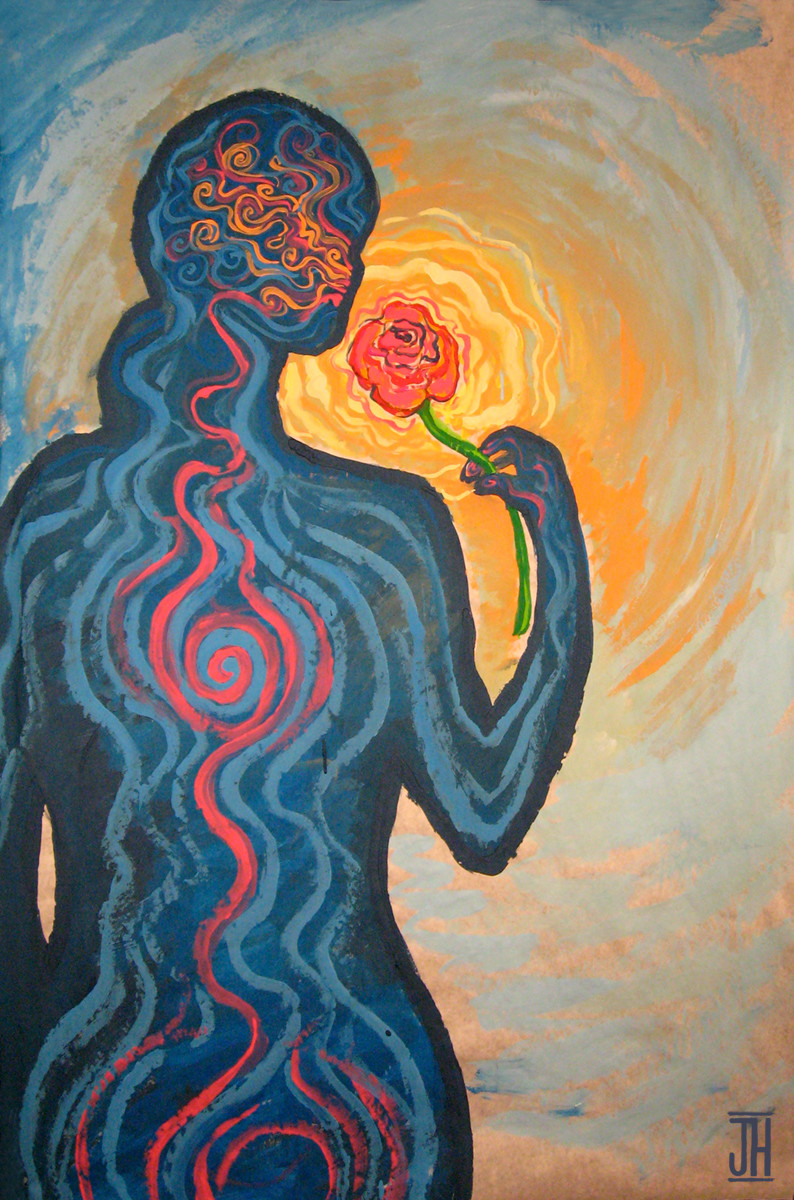 "Sensibility", a process painting by Jenny Hahn
Love is not just a feeling.
It's also a state of being. An intention. And one that can be cultivated regardless of what's going on on the outside.
Attention. Openness. Acceptance. Curiosity.
Are these not forms of love?
Rather than the manufactured shiny red plastic Valentine's love that is supposed to look a certain way—and, as it turns out, can be quite shallow and hollow—I'm talking about a love that's able to embrace the grittiness of life. It's able to embrace our experience of the present moment exactly as it is.
This kind of love is not a memory of the past or a fantasy of the future…it is the aliveness and texture and flavor of the timeless NOW, and can only be experienced NOW. This moment is always rich and full, regardless of the content of this moment.
This kind of love is not dependent on feeling good. In fact, we can feel like shit and still feel the embrace of love. Things don't have to be pretty or pleasant. We can be messy, irritable, bored, lonely, or in pain. And all we have to do is to get curious about whatever it is. Bring awareness to the experience. And hold it lightly with compassion and acceptance. And then we can zoom out and see that the entire feeling of said shittiness is actually floating in a sea of acceptance and love.
Courageous love.
This love is unconditional. Independent of conditions. It's not fickle. It doesn't judge. It sees with eyes of acceptance and embraces it all. It also is not dependent on people or accomplishments. Let me repeat: Not dependent on people or accomplishments! It does not have to be earned. (This is a tough one, at least for me.) It's easy to project our love onto others that believe that they're the source of our love. But in actuality, they are a reflection of it.
This love is the natural state of our own deep awareness. Therefore, it comes from within. In fact, you could say that it doesn't come from anywhere… it's who we are. So there need not be any striving or wishing or longing–it's already here now. It is the unconditional tenderness of the awakened heart. Your heart.
So whatever it is that you're experiencing right now, give it attention. Open to what it has to say. Accept it as it is. Explore it with playful curiosity. See it and know it. Embrace it. Fully.
We are cultivating a new kind of love.
---
---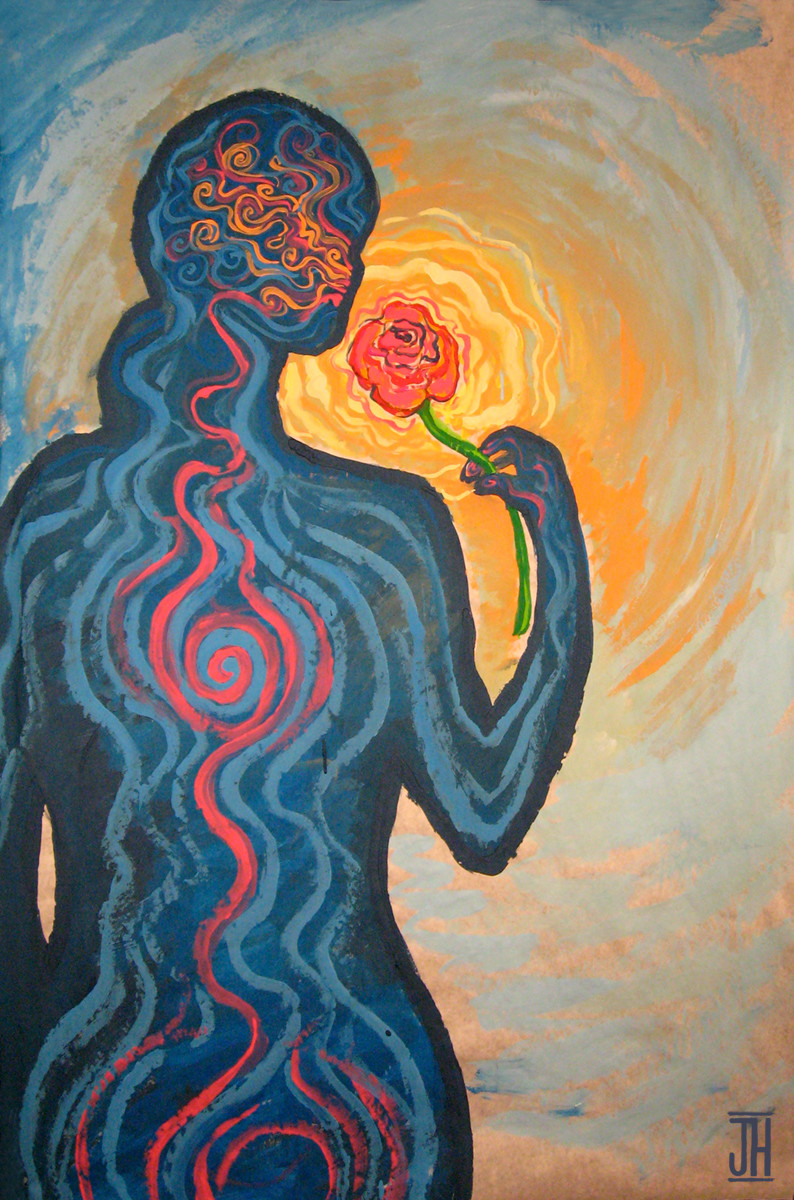 Sensibility, a process painting by Jenny Hahn
The senses are awakened in this figurative process painting that poetically captures the act of smelling a flower: the intimate yet simple experience of olfactory arousal, pure present-moment awareness, and the union and connection between self and the surrounding world.